Hey all I know I have been horrible about posting.....So much has been going on here it has been unreal. Between my kids and my husband and also schooling keeping me hopping, there are days I do not know which way is up. Ok let me catch you up to speed. In Feb my son who is part of the Special Olympics polar plunge, raised the 2nd highest total of donations. Also in Feb was what was supposed to be my daughter and son's JROTC ball but do to snow it was rescheduled till April. In March my daughter started working through the "Get Hired!" program through the Army's MWR program. She has been working with school age kids and loves it. She also tried out for the Cheerleading squad but didn't make it :( that's ok though. She had fun trying and that is all that counts. My kids also had their Spring break in March which wasn't too bad we kept busy and had a lot of fun visiting different areas around here. Also in March the kids had Special Olympics Unified Basketball. They came in third place but had fun and Christina made a gorgeous cake for all to share. On March 30th my friend Clarissa's daughter came to visit for awhile. Her name is Krystal and she has a little boy named Briant. We have had a lot of fun showing her around the area. April 1st Jayson had Track & Field Special Olympics with his events being the Running Long Jump & The 100 Meter Run. He took 1st place in his running long jump and 3rd in his run. Michael and I are so proud of him. Also in April Christina ended up joining the Junior Varsity Cheer Squad. There was an issue with another girl and since Christina was the closest in points, she was able to replace her. Boy did we scramble to get the money together to get it paid off. $686 dollars later ( thanks in part to an awesome friend!) HS Cheer is so crazy expensive. Man this squad has a ton of different uniforms they wear (seriously way too many) but Christina is having fun. Yep she is still working BTW. April 26th was my birthday and my friends took me and the kids out to dinner. We had an awesome time. On April 30th I flew to Jackson Hole Wyoming then got picked up by my best friend Jessica and had an awesome drive back to her home in Idaho Falls ID. Got lots of pictures as well. Only downside of the trip there was my phone was stolen at the Salt Lake City airport( was found later on in a bathroom). Will be posting pictures here eventually haha...). Got back to Oklahoma the night of May 2nd just in time for my kids JROTC awards. Jayson for the Guy Rogers award and Christina was LET 2 Superior Cadet of the year & LET 2 Cadet of the Year ( both for the 2nd year in a row). Which brings me to now. School is kicking my butt! lol I hate how my classes are set up this block. It is so confusing. Oh forgot to mention in April Christina got her temps so stay off the roads LOL...... Coming up this week Jayson heads to Northern Oklahoma for State Finals in Special Olympics GOOD LUCK JAYSON!!! Also Christina's Sweet 16th birthday is this week and Jayson's 18th Birthday is the 19th Oy Vay! Also I will mention my husband Michael will be returning from Iraq sometime next month so between now and then things are going to be really crazy!!! Anyway thats it for now.... will try to update again soon and maybe actually get some creative work done as well!!!
Christina claiming the truck!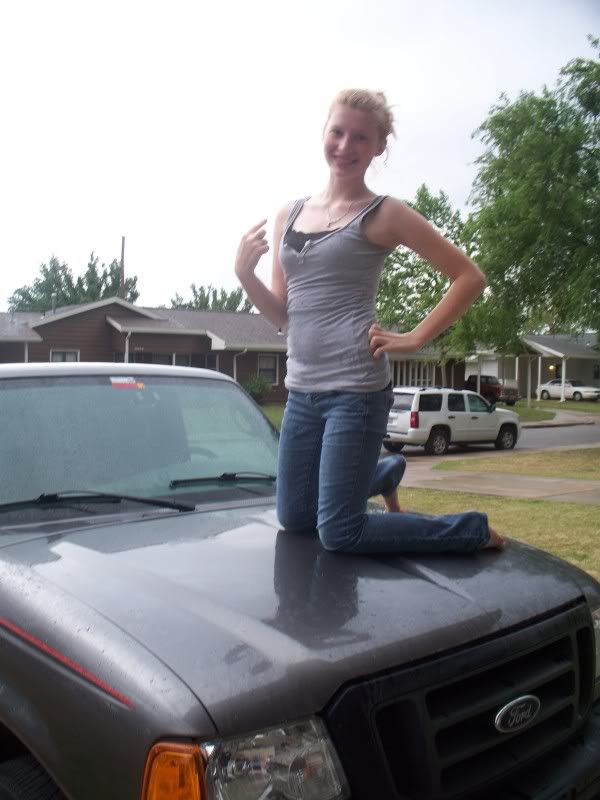 Jayson and Christina and their awards
Jayson & Briant at Applebee's on my birthday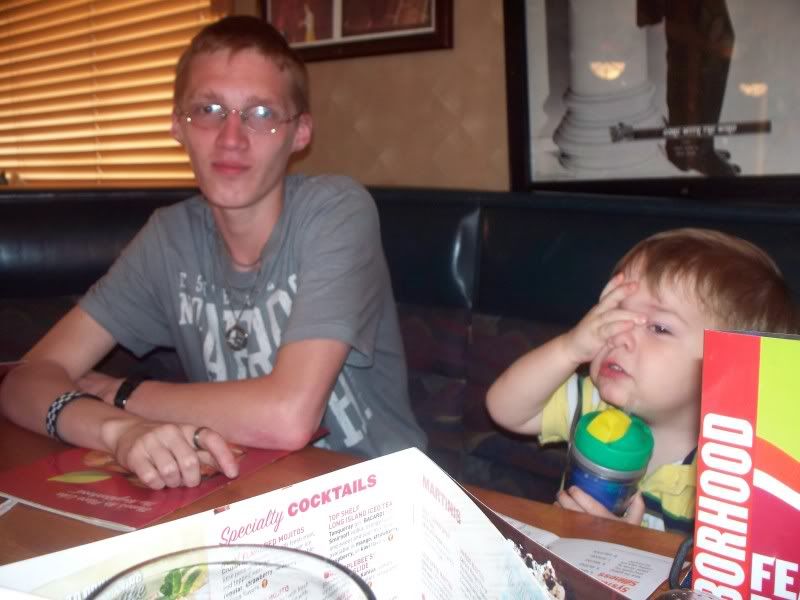 Emily made up this bed herself lol
Briant playing in the rain for the 1st time!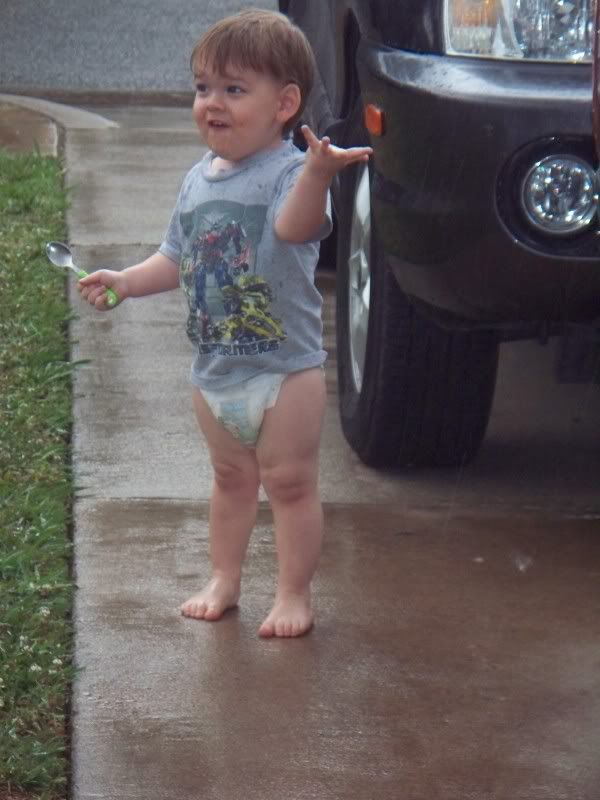 Kids & I after the JROTC Awards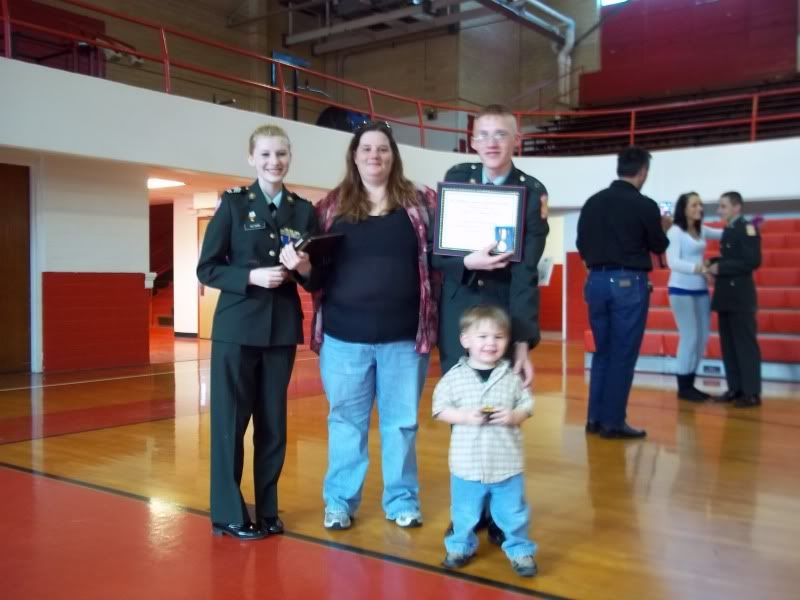 Oddball buried herself in the blanket
Me & Krystal Cooking Apple Cider Chicken- Recipe on my Let's Get Cookin Blog!